The Motley Quartz
Thoughtfully-crafted with: Eau de Toilette • Botanical / Earthy • 2 fl oz
Highly adaptive, innovative, and uplifting. Quartz is the ideal scent for the person who typically shies away from fragrance. Notes of sandalwood, red tea, rosemary, and Iso E Super.
A fragrance made specifically for you. Quartz is highly adaptive to each individual's natural scent, so it won't smell the same from person to person. With clean notes of sandalwood, rosemary, and red tea, this scent encourages a state of calm and focus. This fragrance is designed primarily for your own enjoyment, appreciated by others but loved most by you.

The Motley's original fragrance blends are truly unique scents crafted to adapt and compliment each wearer's one-of-a-kind natural scent and character.

2 oz Spray Bottle. Hand-crafted and poured in sunny Los Angeles, CA. Free of phthalates & formaldehyde. Never tested on animals.
Key fragrance notes:
Bottom notes ofearth stone and sandalwoodground the scent, while top notes of red tea and rosemary give it a natural loftiness.
Iso E Superis clean but human - making the scent highly adaptive to your own natural scent. This fragrance will be unique to you.
Notes ofapricot skinsadd a subtle velvety quality.
How To Use: Spray onto the wrists and neck from 6-12 inches away.
Ingredients: Fragrance, Denatured Alcohol.*
*Refer to product packaging for the most up-to-date ingredient listing.
Fill Weight: 2 oz / 59mL
Why we ❤️ the The Motley Quartz:
"Quartz is a fresh, minimalist scent - made for the person who doesn't usually wear fragrance. It's herbal but grounded. Perfect for wearing from work to yoga."
Repeat buy
Every girl I met said this is a great cologne. I mean it could just be me……. But I think it's the cologne
Not overpowering
Subtle and sophisticated. It's not overpowering but lasts all day. Perfect for work.
Many Compliments
I always receive compliments for the 10 yr Anniversary Cologne "Quartz". A couple times people asked if it was Le Labo as well. Great for daily use. The fragrance isn't overpowering either.
The Motley Quartz 10 Year Anniversary Cologne
My compliment to the new 10 yr Anniversary Cologne "Quartz". I love the natural scent and the flavor of nature (wood, flowers, light spiciness). A great combination for daily wearing or for a great night out. I truly love it and is a great supplement to the Palo Santo I bought a few years ago. Highly recommend to all guys who are tired of strong fragrances.
They've done it again
Atlas has always been my go-to, so I thought I'd give this new one a try. And wow! It is one of the most unique fragrances I've ever smelled. It reminds me of clay, with a brightness that is subtle but invigorating. Incredible.
The best in a great lineup
I've tried a few of Motley fragrances and they are dope. This new one is good cause it is super subtle and isn't too flowery. It's fairly masculine and not overpowering. Smells rich :) I've only been wearing it for a few days and love it - so does my GF. I know what my mates are getting for the holidays lol.
THE fragrance for a non-fragrance guy
I've never been a guy to wear strong colognes. They usually give me a headache and I don't like an overpowering scent. I decided to give this a try as I'd like to start wearing something and I saw that The Motley was releasing a fragrance that was more subtle. It arrived today and I have to say that I'm very impressed. It's delicate, but it's there. It's super fresh and clean smelling. I love the way it smells on me. Thank you Motley for giving this non-fragrance guy his first staple.
Lots of compliments!
I usually wear Atlas at night but nothing during the day so I wanted to give this new one a try. It smells earthy but clean and not overpowering. I've gotten a ton of compliments so definitely happy with it!
Free of parabens, phthalates, silicones and mineral oil
Made with plant-based ingredients
Clinically & allergy tested
Double Certified Cruelty-Free by Leaping Bunny and PETA
Frequently Asked Questions
All products are generally considered pregnancy safe except for Midnight Magic PM Serum (which contains retinol.) Please consult a doctor.
We recommend that you start with the lightest-weight product (i.e. serums) and then work to the thickest/heaviest (i.e. creams).
All Onekind skincare products are ethically manufactured in North America.
Even if a product contains an ingredient that appears to be derived from gluten, what is extracted from these ingredients does not contain gluten or related allergens. However, if this is a concern, please conduct a patch test or consult a doctor before use.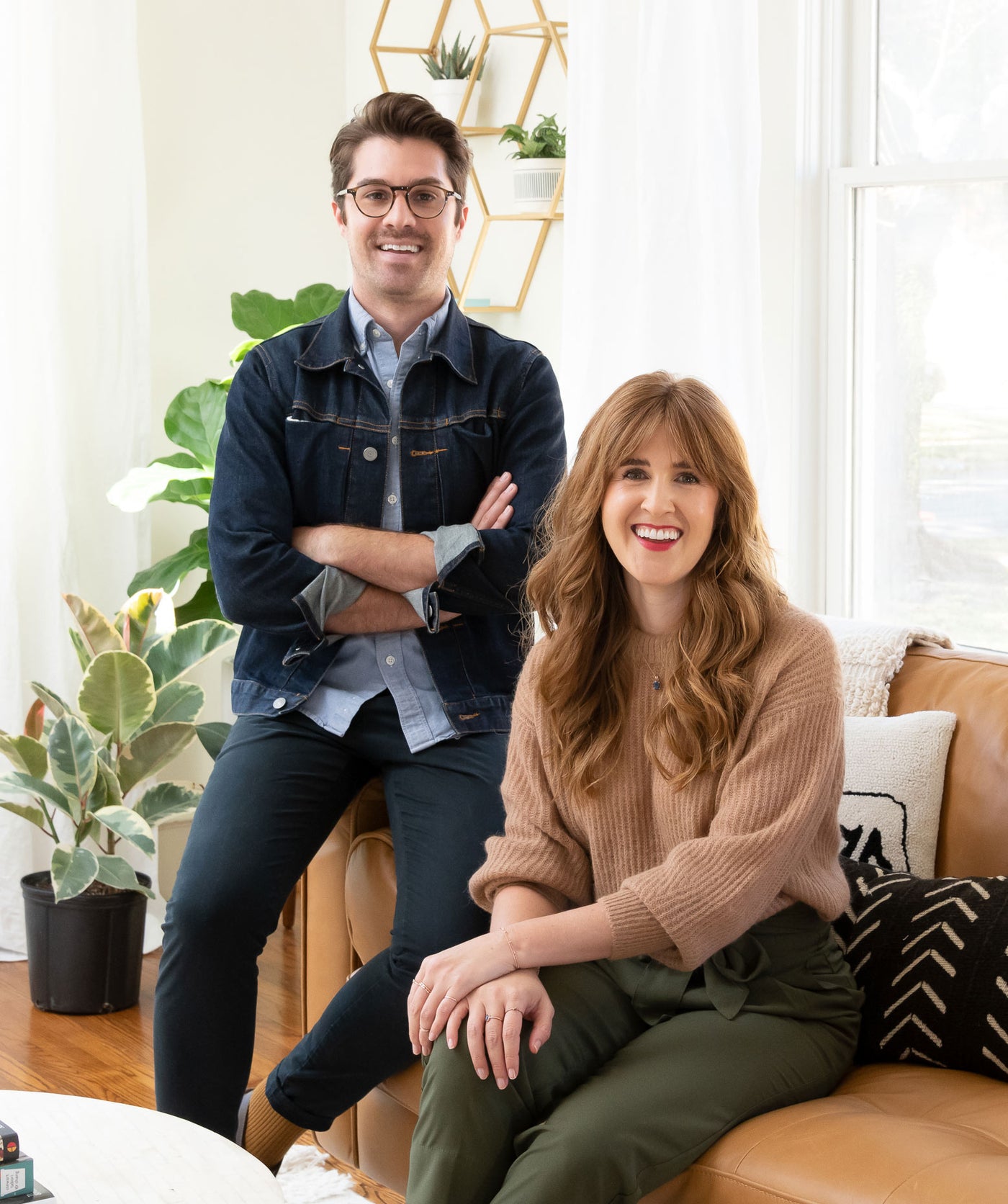 We're Onekind.
We've been at this for a decade, listening to you, thoughtfully crafting and rigorously testing our solutions to ensure they're truly one-of-a-kind. Because so are you.
- Madison and Matt, siblings and Onekind founders