Cloud Nine Gentle Cleansing Cloths
Thoughtfully-crafted with: 100% Cotton • Reusable & Travel-Friendly
Made from 100% natural cotton, these reusable muslin cleansing cloths pair perfectly with our Clean Slate Gentle Cleansing Cream to improve blood circulation and leave skin clearer, brighter and smoother.
Woven from 100% cotton, this 2-piece set of cleansing cloths is specially designed to remove dead skin and residue. Soft exfoliation encourages cell renewal and improves blood circulation leaving your skin feeling soft, smooth and better prepared for the application of serums and moisturizers. Specifically designed to pair with the Clean Slate Gentle Cleansing Cream.
Pro Tips:
Squeeze cleanser directly onto a damp Cloud Nine Cleansing Cloth.
Use a circular motion with the cleansing cloth to gently exfoliate and thoroughly remove residue.
Rinse cleansing cloth with soap and water after use and hang dry, or machine wash on a low/gentle setting if preferred.
How To Use: Apply cleanser to damp skin. Soak cloth in warm water and place over face for a few seconds to open pores. Then use the cloth in a circular motion to gently remove cleanser and reveal polished, purified skin.
Ingredients: 100% natural cotton*
*Refer to product packaging for the most up-to-date ingredient listing.
Fill Weight: 2-pack
Why we ❤️ the Cloud Nine Gentle Cleansing Cloths:
"I love that these cleansing cloths deliver just enough exfoliation to polish away dead skin while still being gentle and kind to your skin. "
Great Job
These cloths are gentle and cleans wonderfully. Highly recommended, super happy with the purchase
Just the right amount of "scrub"
These little cloths are great. They have a little grit so it exfoliates. They dry super fast and come in a convenient carry case. This will be great for my beach trip!.
Free of parabens, phthalates, silicones and mineral oil
Made with plant-based ingredients
Clinically & allergy tested
Double Certified Cruelty-Free by Leaping Bunny and PETA
Frequently Asked Questions
All products are generally considered pregnancy safe except for Midnight Magic PM Serum (which contains retinol.) Please consult a doctor.
We recommend that you start with the lightest-weight product (i.e. serums) and then work to the thickest/heaviest (i.e. creams).
All Onekind skincare products are ethically manufactured in North America.
Even if a product contains an ingredient that appears to be derived from gluten, what is extracted from these ingredients does not contain gluten or related allergens. However, if this is a concern, please conduct a patch test or consult a doctor before use.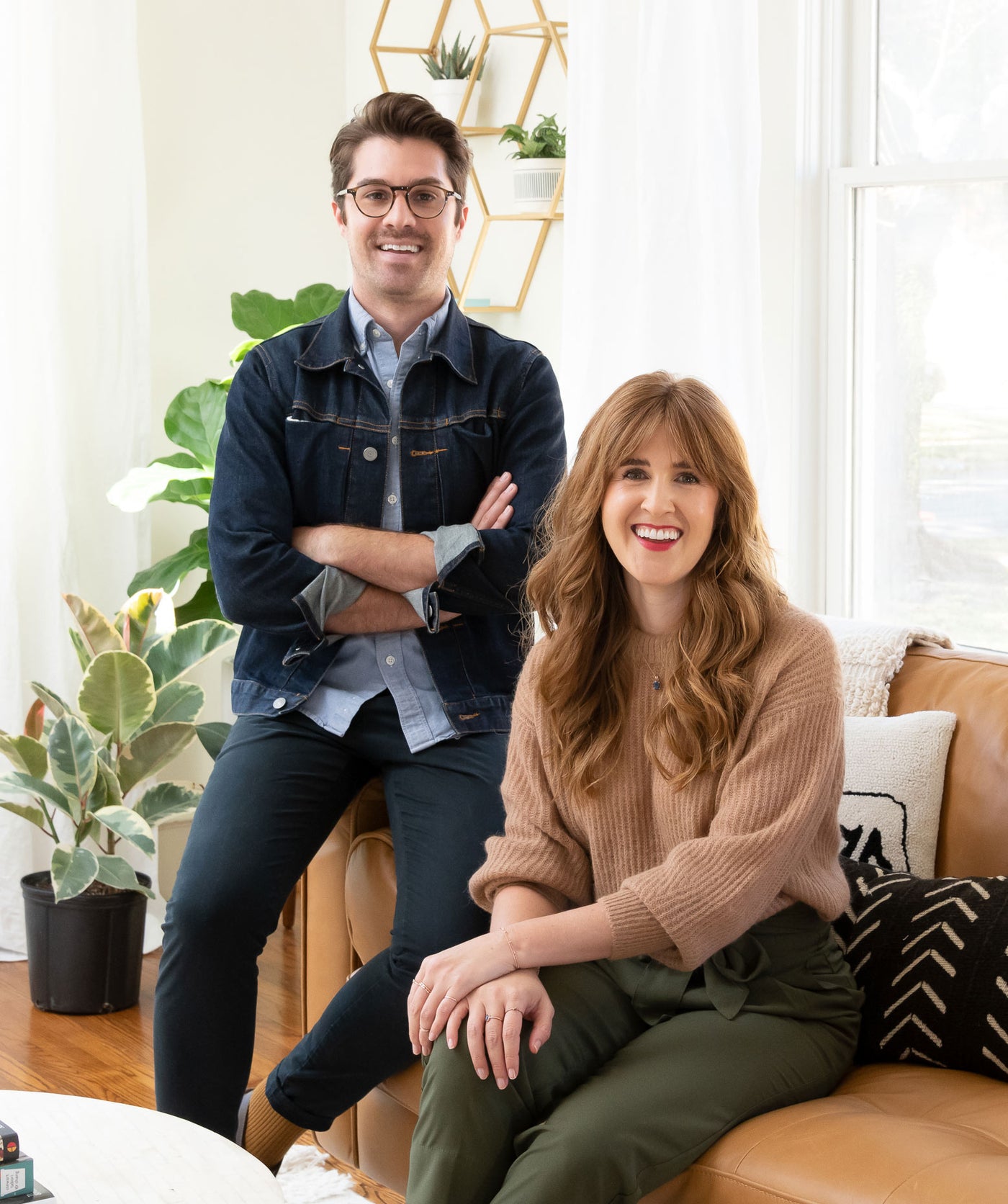 We're Onekind.
We've been at this for a decade, listening to you, thoughtfully crafting and rigorously testing our solutions to ensure they're truly one-of-a-kind. Because so are you.
- Madison and Matt, siblings and Onekind founders