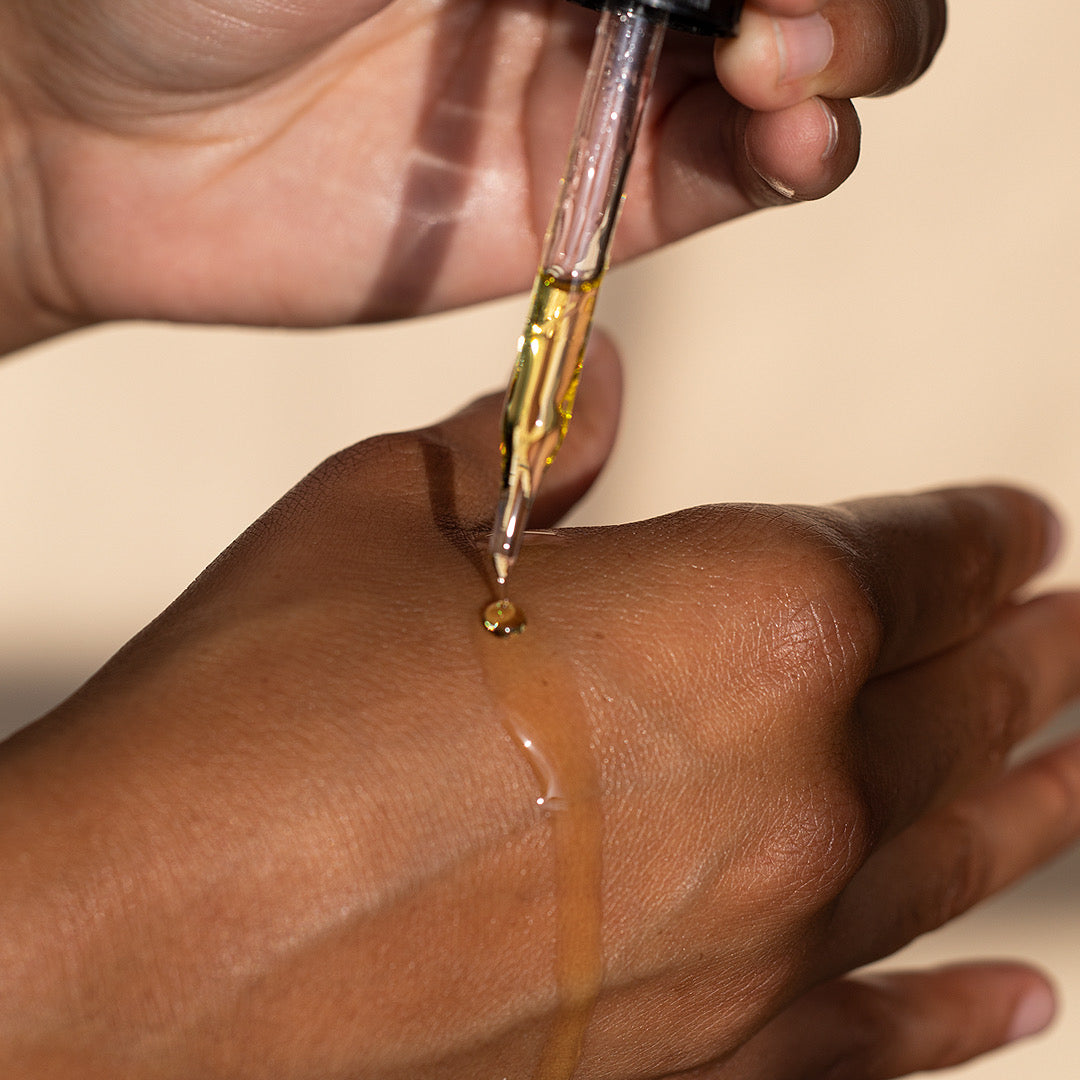 Golden State Nourishing Facial Oil
Thoughtfully-crafted with: Carrot Seed + Rosehip Oils • Travel Friendly
A luxe blend of 20+ super natural oils and extracts that smooths fine lines, fades skin damage and delivers that golden hour glow.
🏆 Rachel Zoe CURATEUR Favorite
Brighten up! This luxurious blend of nourishing all-natural oils and extracts delivers deep hydration and skin-protecting antioxidants. Rosehip seed oil brightens skin and increases cell turnover, while carrot seed oil fights fine lines and helps to repair sun damage and scars. Sea buckthorn extract improves skin elasticity and even treats and prevents breakouts. Consider this your good lighting in a bottle.
Key ingredients:
Rosehip oil brightens skin and protects against skin damage
Carrot seed oil helps repair sun damage, scarring and smooths lines
Sea buckthorn extract treats and prevents breakouts and reduces redness
How To Use: Apply 3-4 drops to clean, dry skin. Can be used solo or in combination with your favorite Onekind serums and moisturizers.
Ingredients: Carthamus Tinctorius (Safflower) Seed Oil, Glycine Soja (Soybean) Oil*, Aloe Barbadensis (Aloe) Oil*, Prunus Armeniaca (Apricot) Kernel Oil, Rosa Canina (Rosehip) Seed Oil, Prunus Amygdalus Dulcis (Sweet Almond) Oil, Simmondsia Chinensis (Jojoba) Seed Oil*, Hippophae Rhamnoides (Sea Buckthorn) Berry Extract, Daucus Carota Sativa (Carrot) Seed Oil, Tocopherol (Vitamin E), Helianthus Annuus (Sunflower) Seed Oil, Oenothera Biennis (Evening Primrose) Seed Oil*, Helianthus Annuus (Sunflower) Seed Oil*, Caprylic/Capric Triglyceride, Citrus Aurantium Dulcis (Orange) Peel Oil, Citrus Aurantium Amara (Bitter Orange) Peel Oil, Zingiber Officinale (Ginger) Root Oil, Cananga Odorata (Ylang Ylang) Flower Oil, Pogostemon Cablin (Patchouli) Leaf Extract, Salvia Sclarea (Clary Sage) Oil, Ocimum Basilicum (Basil) Oil, Melia Azadirachta (Neem) Seed Oil*, Rosmarinus Officinalis (Rosemary) Leaf Extract*
*denotes an organic ingredient*
*Refer to product packaging for the most up-to-date ingredient listing.
Fill Weight: 30 ml / 1 fl oz
Why we ❤️ the Golden State Nourishing Facial Oil:
"Just a few drops equal an instantly energizing glow up for your skin."
Love it now that it's back to the original scent
This is the best facial oil. I used it for months and then ordered more but couldn't stand the smell. I thought the formula had changed. I reached out to customer service and they told me that they changed suppliers for one of the ingredients and were getting other complaints about the unpleasant scent. They sent me a replacement and I couldn't be happier to begin using it again! It's makes my skin smoother and brighter without being super heavy and oily. I love the natural ingredients. I'm hooked!
Love this oil - can't stand the smell
As I'm getting older, I have very dry skin and was looking for a possible facial oil to help with dry patches. Bought my first bottle and literally fell in love. The smell wasn't too bad and I learned to love it based on results. Fast forward onto bottle no.2 and this bottle smells HORRIBLE. Like I couldn't even sleep and had to wash it off. I'm so sad - this oil is amazing and I love it but I just can't get past the awful smell (and neither can my family).
Best Skin Care Product
I have been using the facial oil for nearly one year and love the results. My skin is softer with more glow. The night moisturizer (Dream Cream) is also the perfect addition to my evening skincare.
Wonderful Product!!
I have just recently started using facial oil and this one is great! Pretty much instant results overnight with out breaking out or irritation. As with any product you will need to be consistent in using. I wake in the morning with fresh and soft skin. I also use the Dream Cream as part of my nightly routine as well along with the Acid drops. All of their products are superior and at a good price point. I am not a fan of the fragrance, but I'm using at night, so not a big deal.
Love the feel but not the smell
I purchased this because I love the other onekind products. I would use this everyday, but can't because I don't enjoy the smell. I love the smell of almost all of the other products I've used (I'm not the biggest fan of the sundrops smell either, but it goes away pretty quickly), but the smell of this serum is something I'm struggling with getting past.
I love this!
I've been eyeing the facial oil for awhile now and finally gave it a go. I love it! I've decided to use it in the fall/winter when my skin gets more dry instead of the vitamin C I use in the summer. Will be a nice additional to seasonal skin care rotations!
So soothing
I just ordered my 2nd bottle of Golden State Nourishing Oil. One bottle lasts for a very long time. I add two drops every night to my Dream Cream Nighttime Moisturizer and gently massage it into my skin. It feels heavenly! If the weather has been particularly dry, I may add an extra drop. It adds that extra bit of softness and moisture that my skin loves. It is not at all greasy, just smooth and gentle. Love it!
very nourishing facial oil
I swear by this product! It smells amazing and really keeps my face glowing and smooth. It's a very elevated addition to my nightly routine. I have bought it several times and will buy again!
Golden State Nourishing Facial Oil
The Golden State Nourishing Facial Oil is so hydrating and leaves my face feeling so bright and glowy. It also smells amazing.
Golden State Oil
Not a fan. Wish I could say I'm loving it, but the smell of the oil is rather off-putting. It almost has a rancid smell, in my opinion. I don't know if that's the case or whether that is just how the product is suppose to smell, but definitely not eager to put it on my face. Am trying to mix w/ the Dream Cream at night, but I find it even effects the smell of that lotion as well.
Free of parabens, phthalates, silicones and mineral oil
Made with plant-based ingredients
Clinically & allergy tested
Double Certified Cruelty-Free by Leaping Bunny and PETA
Frequently Asked Questions
All products are generally considered pregnancy safe except for Midnight Magic PM Serum (which contains retinol.) Please consult a doctor.
We recommend that you start with the lightest-weight product (i.e. serums) and then work to the thickest/heaviest (i.e. creams).
All Onekind skincare products are ethically manufactured in North America.
Even if a product contains an ingredient that appears to be derived from gluten, what is extracted from these ingredients does not contain gluten or related allergens. However, if this is a concern, please conduct a patch test or consult a doctor before use.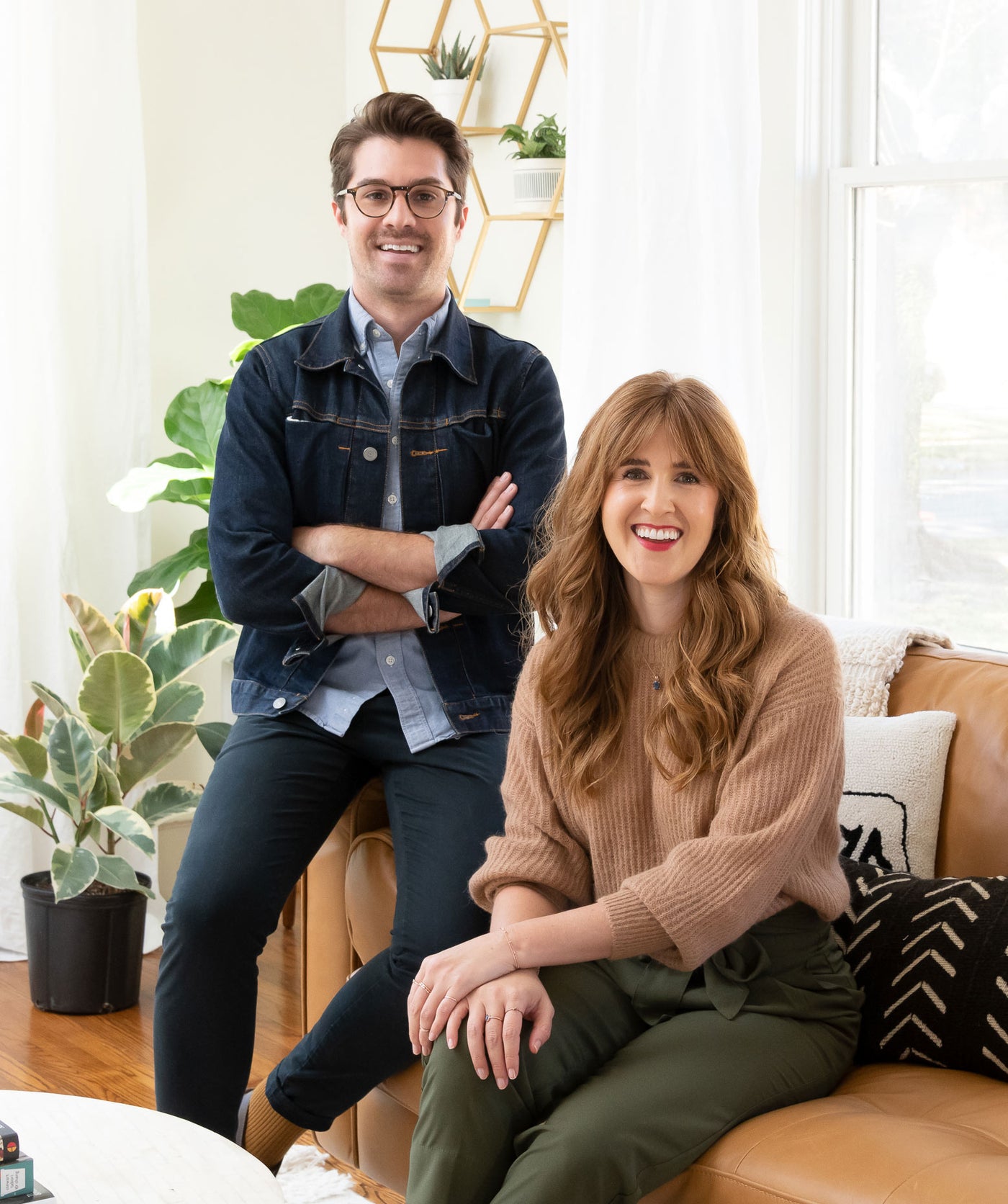 We're Onekind.
We've been at this for a decade, listening to you, thoughtfully crafting and rigorously testing our solutions to ensure they're truly one-of-a-kind. Because so are you.
- Madison and Matt, siblings and Onekind founders