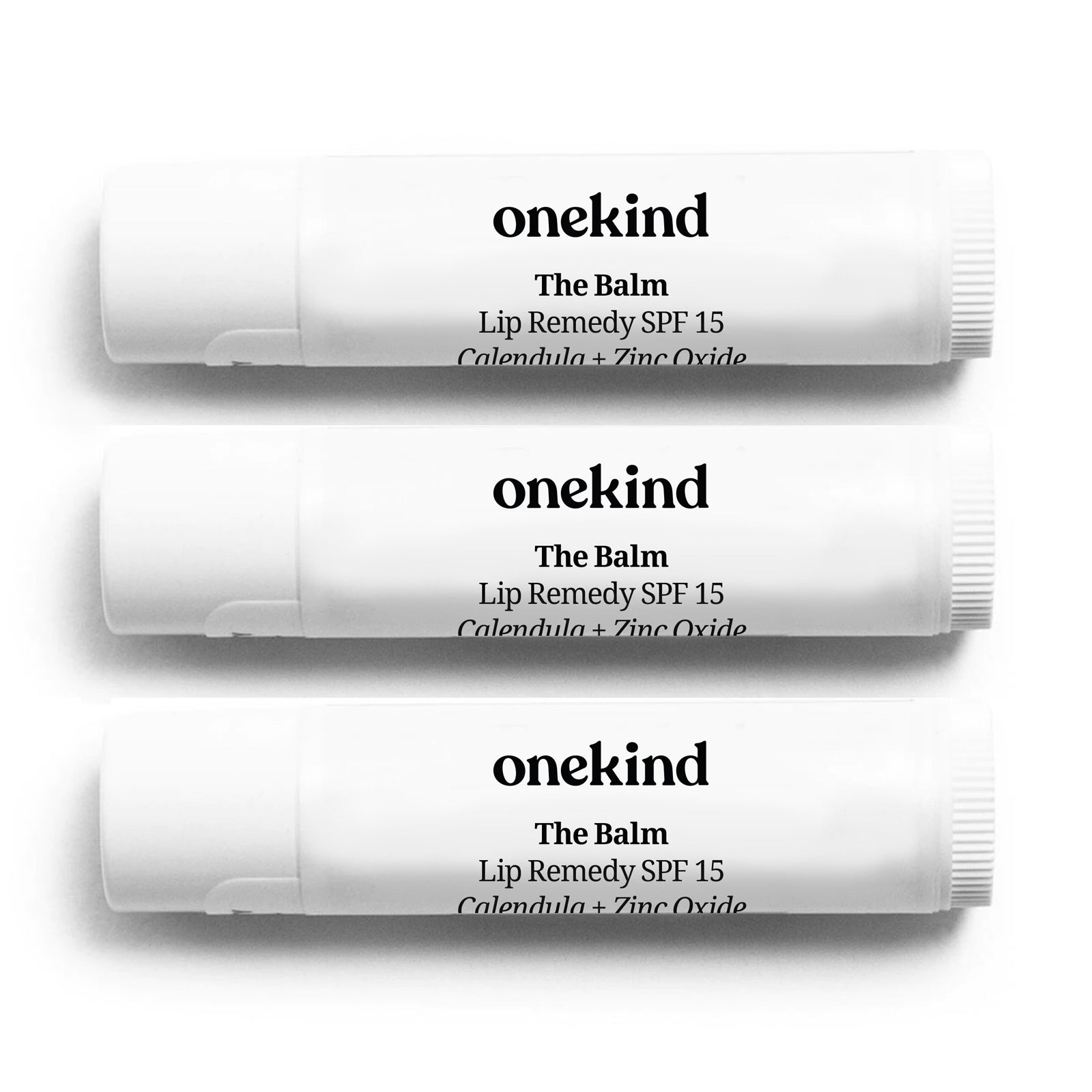 The Balm Lip Remedy SPF 15 (3-pack)
Thoughtfully-crafted with: Calendula + Zinc Oxide 3% • Mineral SPF Lip Protection
Say so long to chapped, dry lips. This mineral SPF lip balm with calendula and olive oil protects lips against the harsh effects of the elements. Sold as a set of 3.
Give yourself some lip service. This ultra-hydrating, non-greasy lip balm protects against sun damage while repairing chapped, dry skin. Zinc oxide delivers mineral-based UVA/UVB sun protection. Organic calendula, comfrey, olive oil and beeswax provide the ultimate protective barrier against the elements and lock in moisture. It's everything you need to heal and soften the lips.
Key ingredients:
Organic calendula, comfrey and vitamin E soothe and heal chapped lips
Organic olive oil and beeswax provide a protective barrier from the elements and lock in moisture
Zinc oxide protects against sun damage
How To Use: Apply to lips at least 15 minutes before sun exposure and at least every two hours while outdoors. Use as often as needed.
Ingredients: Active Ingredients: Zinc Oxide 3.5% (Non-nanoparticle).
Inactive Ingredients: Organic Calendula*, Organic Comfrey*, Organic Lavender*, Organic Plantain* and Organic Yarrow* Infused in Organic Extra Virgin Olive Oil* with Organic Beeswax*, Organic Essential Oils* of Lemon, Orange, Lavender and Peppermint, and Non-GMO Vitamin E.
*Certified Organic to USDA/NOP Standards. OXYBENZONE FREE - GLUTEN FREE.*
*Refer to product packaging for the most up-to-date ingredient listing.
Fill Weight: 4.25g
Why we ❤️ the The Balm Lip Remedy SPF 15 (3-pack):
"Your lips deserve the same attention and nourishing ingredients as the rest of your skin. That's why this SPF balm is loaded with healing ingredients like calendula and olive oil to leave lips healthy, smooth and hydrated."
I mean, it's lip balm
Look, this isn't a groundbreaking product like 99% of their others BUT it doesn't have to be. It's a great peppermint lip balm with SPF. It does it job. I like it. Doesn't have any sparkle or taste like cake or anything like that. It's a good all purpose, any body, lip balm.
Great lip Balm
I use it both under lipstick and alone . it moisturizes my lips and they are no longer dry after 2 weeks of daily use. An added bonus is sun protection.
Perfection
I adore this lip balm. It really takes care of cracked and or irritated lips within such a short amount of time. So glad I found a balm with SPF that actually works. I also just love the light peppermint smell it has to it, too!
New favorite lip balm
I just love it. The formula feels good on my lips, I'm happy there is SPF, and I love that it's clean. Thanks again Onekind for making another product that does the job beautifully.
Great lip balm
Love this lip balm - I had been looking for a clean lip balm with SPF, and this perfectly fit the bill.
Smooth Sun Protection
I really like the smooth feel and slight smell of this lip balm! Living in the desert SW, I need sun protection year-round and I use this balm daily. Every product I have tried from Onekind has been a winner!
Great no-fuss effective lip balm for everyone
This lip balm is great for everybody… men, women, kids, and no overly greasy, shiny, sweet fruity nonsense, just great lip protection that goes on nice and smooth. I like the nice subtle flavor and how it gives lips just the slightest healthy-looking shine. Like the other products in this line, this lip balm is gender neutral, which I think is great. Plus with warmer weather coming, the SPF comes in handy. Also convenient that the lip balms are sold in a set of three…one for me and one for each of my kids!
New favorite balm!
I love it goes on smooth and not chalky or gritty, a mild mint scent and taste. Now that you've got something with SPF 15, how about a full-on sunscreen product next?
Great lip balm
Its a great, light, moisturizing balm. Even better that it has SPF.
YESSSSSSSSSS!!!!!!!!!!!!!!!!!!!
So, to be honest, I wasn't thrilled when I realized that in order to try this lip balm, I would have to purchase three of them. HOWEVER, I am so glad that I did!!! Onekind did it!!! They made a CLEAN lip balm with SPF that has ZERO yucky taste!!! As an avid runner, this is a dream come true!!! THIS IS THE BALM, PEOPLE!!! Everyone needs this lip balm in their life!!! And, I was also incredibly impressed because along with my lip balm, I was sent a free sample of their night cream!!! I truly appreciate when a company shares samples of their other products! Onekind will most definitely continue to receive my business!!!
Free of parabens, phthalates, silicones and mineral oil
Made with plant-based ingredients
Clinically & allergy tested
Double Certified Cruelty-Free by Leaping Bunny and PETA
Frequently Asked Questions
All products are generally considered pregnancy safe except for Midnight Magic PM Serum (which contains retinol.) Please consult a doctor.
We recommend that you start with the lightest-weight product (i.e. serums) and then work to the thickest/heaviest (i.e. creams).
All Onekind skincare products are ethically manufactured in North America.
Even if a product contains an ingredient that appears to be derived from gluten, what is extracted from these ingredients does not contain gluten or related allergens. However, if this is a concern, please conduct a patch test or consult a doctor before use.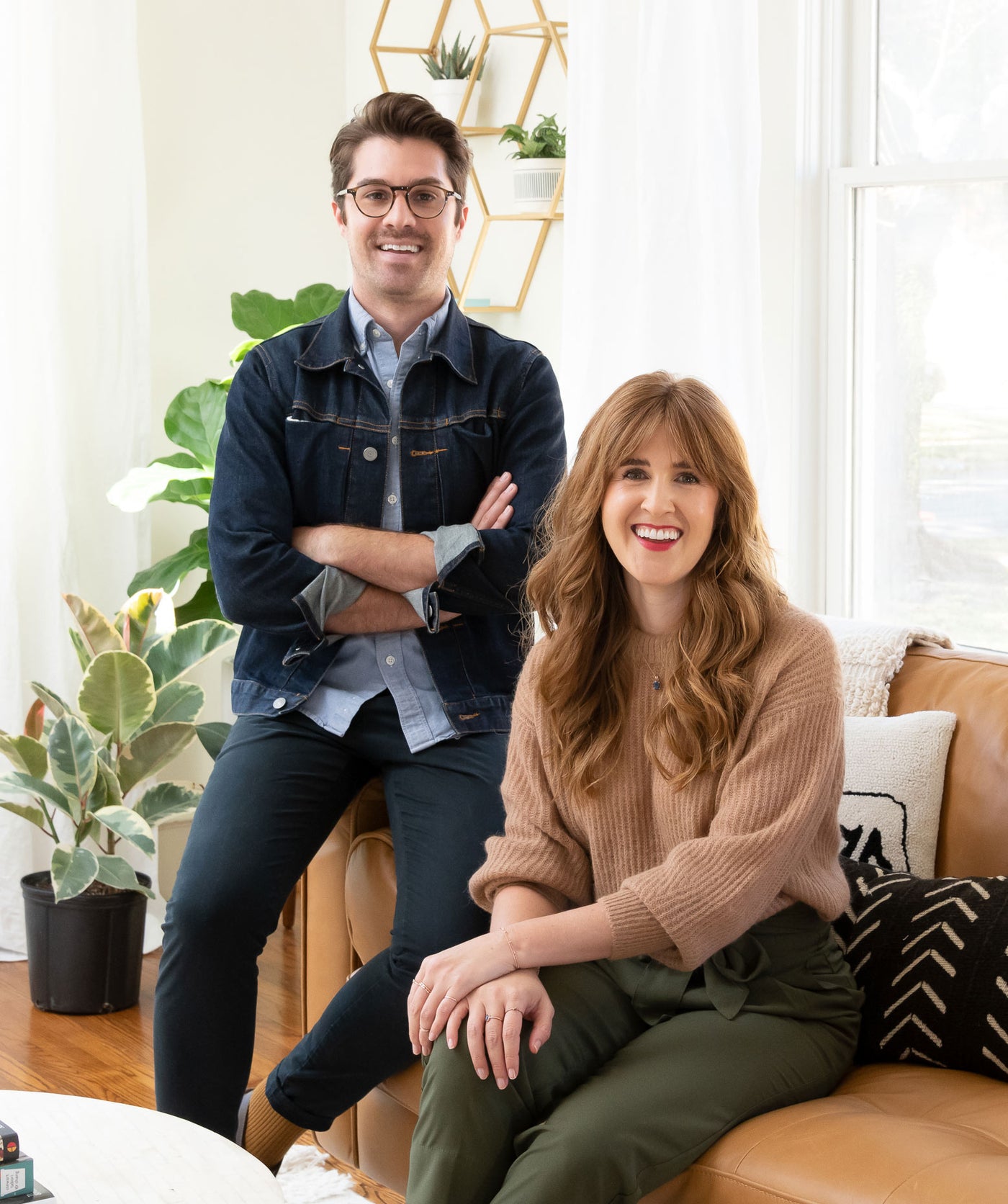 We're Onekind.
We've been at this for a decade, listening to you, thoughtfully crafting and rigorously testing our solutions to ensure they're truly one-of-a-kind. Because so are you.
- Madison and Matt, siblings and Onekind founders