Complexion Perfection AM/PM Drops System
Thoughtfully-crafted with: Solardrops SPF 55 Daily Broad Spectrum Serum + Aciddrops Overnight Resurfacing Serum + Hyperdrops Complexion Enhancing Serum
Protect and repair damaged skin. This trio of high-performing serums work together to protect against sun damage, brighten, and fade dark spots and discoloration.
The Complexion Perfection AM/PM Drops System is our power-packed serum trio designed to target a full spectrum of skin concerns, from sun protection to hydration, brightening to exfoliating, and fading dark spots and discoloration while preventing irritation. For your best skin yet.

Includes:
Solardrops SPF 55 Daily Broad Spectrum Serum brightens and hydrates while delivering powerful UVA/UVB protection. The lightweight formula enhances your natural glow and keeps skin feeling comfortable and protected throughout the day.
Use daily and apply as needed
Aciddrops Overnight Resurfacing Serum a potent blend of glycolic, lactic, salicylic, and malic acids, paired with brightening vitamin C. It works overnight to gently resurface and smooth skin texture, revealing a more even and vibrant complexion in the morning.
Use every other night
Hyperdrops Complexion Enhancing Serum your solution for more stubborn skin issues. This potent serum harnesses the power of tranexamic acid to fade discoloration, scars, and dark spots, while also calming redness. Synthetic mica provides immediate brightness and smoothness, leaving your skin looking and feeling refreshed, healthy, and radiant.
Use 1-2 times per day
How To Use: Please refer to individual product pages
Ingredients: Please refer to individual product pages*
*Refer to product packaging for the most up-to-date ingredient listing.
Fill Weight: 3 x 30mL / 1 fl oz
Why we ❤️ the Complexion Perfection AM/PM Drops System:
"Get ready to glow like never before. Each of our Drops serums do their magic to deliver radiant, refreshed skin. I'm obsessed with the transformation, and you will be too!"
I am seeing a difference!
I purchased the Complexion Perfection AM/PM Drops System to see how well it stacked up to the Midnight Magic PM serum and the DreamCream Nighttime Moisturizer (both of which I have used for several years now). I like how my face feels after using the AcidDrops Overnight serum. I use the Acid Drops 2-3 times a week and I use the Hyperdrop Complexion Enhancing serum daily in the morning and then on the nights I don't use the AcidDrops. I use the Solar drops every day and extra if I'm going to be spending time in the California sun. After 3 weeks I have noticed that my skin looks and feels better. Smaller pores, and sun spots has lessened and I believe that my skin looks younger. I would recommend these three products to anyone that has some sun damage that they would like to see fade and protection from the sun during the day. I am torn though because I really like the Midnight Magic PM serum and don't know quite how to work it into the new skin regime.
Hey Jackee!
It's so great to see that you've been loving the Complexion Perfection System, and are already seeing results from it.
For the last part of your review, it's great to see you're wanting to still use the Midnight Magic for all of its benefits, as well! We actually recommend alternating nights with the Aciddrops and Midnight Magic PM Serum. The Hyperdrops can be used both morning and night-- even on the nights you use Aciddrops or Midnight Magic.
Hope that helps! If you have any questions, just shoot us an email at hello@onekind.us ✨
Free of parabens, phthalates, silicones and mineral oil
Made with plant-based ingredients
Clinically & allergy tested
Double Certified Cruelty-Free by Leaping Bunny and PETA
Frequently Asked Questions
All products are generally considered pregnancy safe except for Midnight Magic PM Serum (which contains retinol.) Please consult a doctor.
We recommend that you start with the lightest-weight product (i.e. serums) and then work to the thickest/heaviest (i.e. creams).
All Onekind skincare products are ethically manufactured in North America.
Even if a product contains an ingredient that appears to be derived from gluten, what is extracted from these ingredients does not contain gluten or related allergens. However, if this is a concern, please conduct a patch test or consult a doctor before use.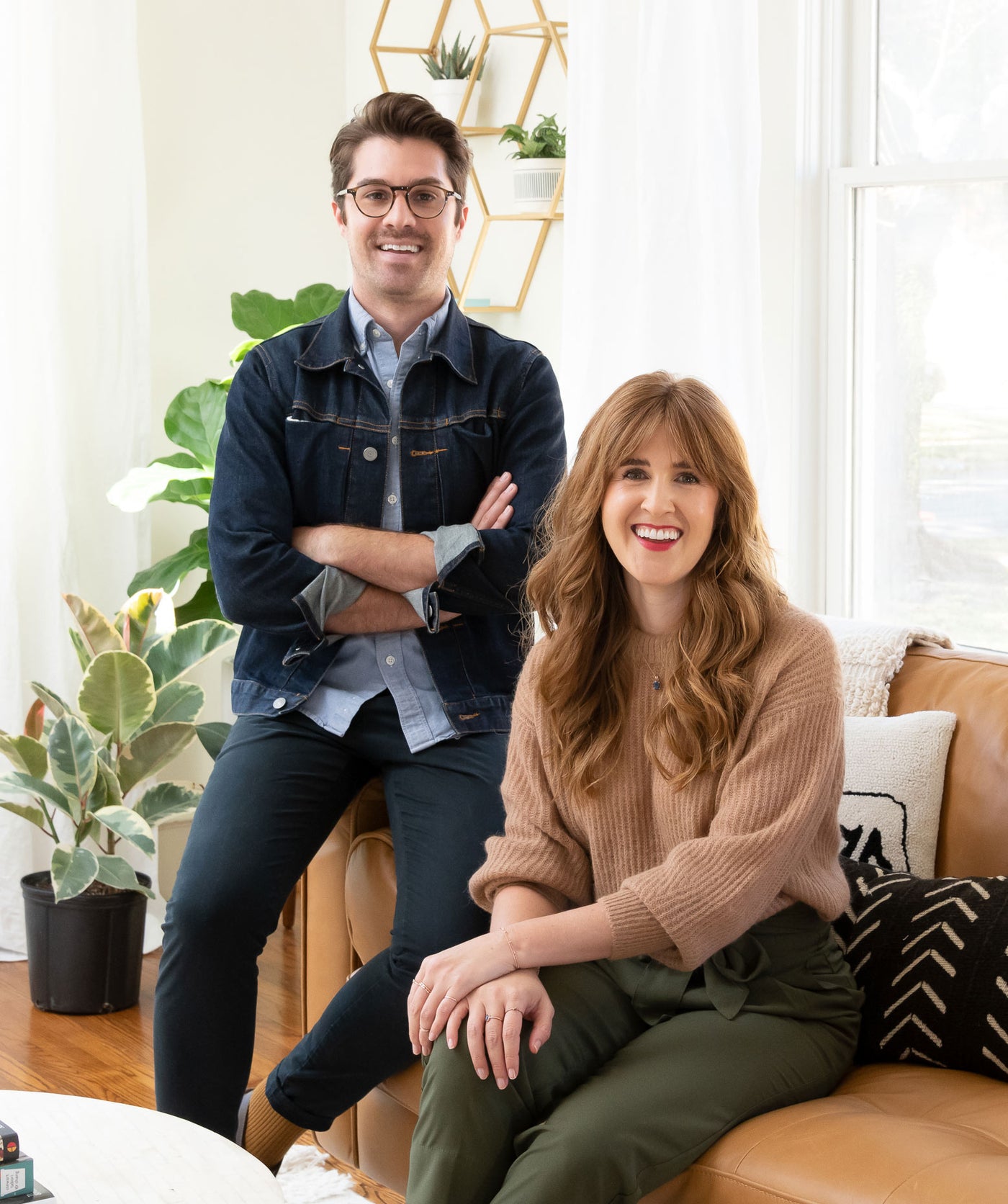 We're Onekind.
We've been at this for a decade, listening to you, thoughtfully crafting and rigorously testing our solutions to ensure they're truly one-of-a-kind. Because so are you.
- Madison and Matt, siblings and Onekind founders